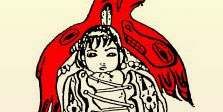 Safe Sleep for infants- on the First Nations Health Council website 
For up to date events in the Nuu chah nulth area, please check the Hashilthsa's website.
Are you currently a caregiver for Usma Nuu chah nulth?
Login for up-to-date information on training, events, forms, and office updates for current caregivers.
In this section you will be able to access forms such as: relief claim forms, medical forms, critical incident forms, monthly reports all available for print. As well as policies related to being a Foster Home & agency updates.
We also keep a current list of training that is available for caregivers. Some training is Hosted by Usma Nuu chah nulth F&CS, while others or available in the community, or hosted by Foster Parent Support Services Society (FPSSS)- such as the 53 hour B.C. Foster Care Education Program.
Finally, as you may already know, Usma F&CS hosts several events for caregivers througout the year & this is where you will be able to find the invites.
Safe Sleep Practices for Infants
There  "Safe Sleep" workshop hosted by Usma Nuu chah nulth F&CS that was facilitated by  Charlene Ens- ait was a excellent workshop on safe sleep practices for infants. Here is a link to a  copy of the Safe Sleep Brochure , and the Representative's report "Fragmented Lives, Fragmented Systems: strengthening supports to vulnerable infants".
Other helpful resources
 
Are you a Foster Parent in Port Alberni, would you like to recieve updates regarding events and meetings held by the Port Alberni Foster Parent Association, FPSSS has a alberni co-ordinator, thier website is www.fpsss.com
Michelle Garcia Winner has developed the "Social Thinking" curriculum, has written several books & there are several Conferences. For more information please visit the Social Thinking website.
Do you need to learn more about anxiety? How to help, information regarding children & youth? The 'FRIENDS' program  & Taming the Worry Dragons series by Noel Gregorowski, MSW and E. Jane Garland, MD, FRCPC  is a good place to start.
 
Fetal Alcohol Spectrum Disorder also commonly referred to as FASD is a topic many caregivers are interested in. For webcasts click here   other resources are on the POPFASD site which has videos, conference info, resources for print. Communities in BC have FASD Key workers, in Port Alberni the key worker is Penn Thrasher at Circles of Cedar at 250-724-3273, in Campbell River the key worker is Mary- Catherine Bellamy 250-203-0488.
The Circle of Courage & Reclaiming Youth International have excellent content regarding children, youth in an Native American context. The BIG M, Belonging, Independance, Generosity and Mastery are the cornerstones of their philosophy.
Usma Nuu chah nulth F&CS Staff:
Resources -- Julia- Team Leader Amber, Charlene
Guardianship -- Sandra- Team Leader, Kim, James, Daniel, Melinda, Penny
Administration -- Eva, Cassie, Arlene, Tracey, Vanessa, Krista
Child Safety --  Kelly, Nicole- Team Leaders, Jennie, John,  Micheala, Julie, Crystal, Courteney, Robyn, Angie, Nicole, Elyse, Wendy, Shaun
Director of Usma F&CS -- Kyra Mason, and Clinical Practice Lead - Tammy Fleming